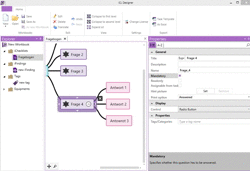 iCL Designer   
Our iCL Designer is designed to create new inspection lists. Using the drag and drop feature, you can add new questions to a mind map, provide various options to choose from and much more. The flowchart view provides a fast overview and enables you to display complex inspection content in a simple way.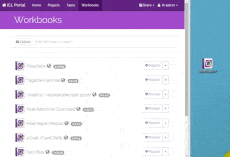 Distribution
Not every checklist is relevant for every inspector. On oil rigs, for example, there are mechanical, electrical and other inspections. iCL enables you to specifically distribute checklists to the responsible inspector. You can thus immediately distribute new tasks to the right staff members.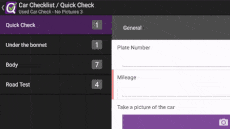 iCL Filler   
Inspectors can access the checklists on mobile devices such as smartphones or tablets and fill them offline. The colours red and green tell inspectors which mandatory questions are still unanswered and which have already been answered. You can take photos or create GPS coordinates at the touch of a button and integrate them into your report.
To describe deficiencies more precisely, you can add markings and text to the photos. Voice recordings are helpful if you cannot use your hands to operate mobile phones or tablets during the inspection.
iCL Portal
Your project team logs in to our iCL Portal. This platform automatically collects the reports of all inspectors as soon as they are completed. It gives you an overview of the current status at a glance. Plan your tasks on the iCL Portal and use the electronically collected data for your analyses. Our platform can be linked to existing planning tools if required. The iCL Portal puts you in the knowand helps you plan your projects.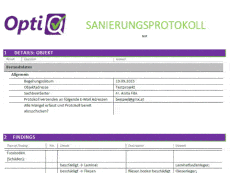 iCL Reporting   
With iCL you can generate reports at the touch of a button. You can design the MS Word template according to your wishes. Photos taken during inspections are automatically included in the report. Collected data can be presented in various formats.
Our software solution makes continuous quality control a reality.
New! iCL-Dashboard 

The collected data is represented graphically on the live dashboard, all at one glance. For example, you can see how many inspections have been carried out in any given month. You can also filter results to represent selected details. Just tell us which data you want to display and we individually adjust the dashboard to suit your needs. Daily updates are carried out automatically.
How we support you
Drawing on our extensive expertise, we are happy to help you implement quality and knowledge management systems. We develop and maintain inspection plans for our customers as an external service package or in cooperation with your specialists. We create interfaces to other IT systems to optimally integrate our software into your company.