Technical Features
The iCL Filler works completely offline; you will only need an internet connection to synchronise data.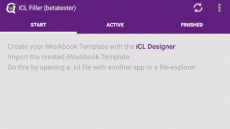 Synchronisation
If you are connected to the iCL Portal, all iWorkbook templates and tasks will be downloaded automatically, or you will receive the data via e-mail.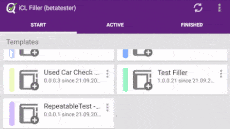 Start
You either start with an empty iWorkbook or a task that already includes data.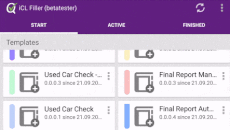 Display of current status
The iCL Filler always displays how many mandatory fields still need to be filled in. You can easily navigate to the individual fields in a checklist via chapters and headlines. Once all mandatory fields are filled in, you can close the iWorkbook; the data is transmitted and reports are generated automatically.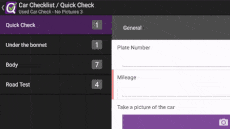 Checklists
You can work with one or more checklists in the same iWorkbook.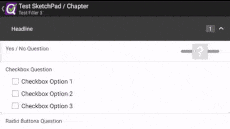 Question types
Yes/No, text field or number field, date, time, dropdown list, radio buttons, GPS coordinates, signature, drawings, photos, iFindings catalogues, barcode reader, audio input and many more
Certain answers immediately indicate whether the answer is rated negatively or not and whether it is a mandatory field or an optional field.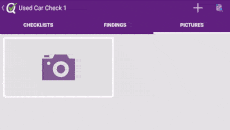 Photos
You can add photos and label them with different colours. If there are iFindings, you can allocate them directly to one or more photos and mark them with a pin directly on the photo. In addition, you can tag your photos with GPS coordinates and comments, which will be shown in the report.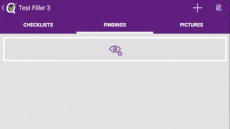 iFinding catalogues
Instead of checklists, you can also use iFindings (defects catalogues), which allow you to quickly and easily select a specific answer from a catalogue of answers. You can add photos, GPS coordinates and additional text to the answer you choose.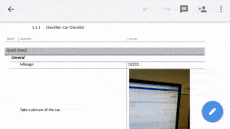 Reports
You can generate a report at any time. Depending on whether the check is completed or not, you will get either a draft or a final report.